The road to retirement has many curves.
We have the experience and expertise to guide you along.
From managing your benefits to making your retirement elections,
we can help you coordinate all components of your retirement into a unified plan.
You have financial needs for today and investment goals for tomorrow.
We have solutions to answer your questions.
Integrity
We follow a client-centered approach that is built on always acting in your best interest.
Expertise
We pride ourselves on continual learning with the goal of offering you the best advice available.
Commitment
We provide you with a thorough, trustful experience that leads to long-term, valued relationships.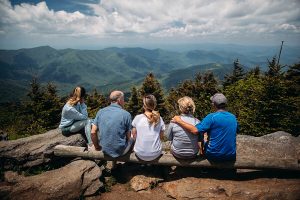 About Us
With our personalized wealth management process, we help streamline your financial decision-making to bring clarity, purpose and confidence to your planning.
Our Team
Our tight-knit team has a wealth of experience and complementary skills intended to help you identify the best path to achieving your financial and investment goals.
Contact Us
We invite you to contact us to learn how the Leverty Financial Group can help you answer your questions today and prepare for your goals of tomorrow.
Contact Us